Up and to the Right: The Virtela + NTT Story
Perspectives
Vab Goel
July 28, 2021
It's every enterprise entrepreneur's dream and every large technology company's wish to one day be in the highest top-right position in the Gartner Magic Quadrant for their category. Though it may look like a relatively simple graphic, the Magic Quadrant represents years of hard work, relentless dedication, and a laser-focus on customer success. In many ways, it's the pinnacle of recognition for enterprise technology and can create incredible momentum for the business by validating the strength of a company's offering in the eyes of customers and prospects.
When I heard that NTT had taken the coveted top-right position in the Gartner Magic Quadrant for Network Services, it felt both humbling and extremely rewarding to reflect on the culmination of a personal journey that I started as a founder of Virtela. This is a real-life model of the Power of Partnership in action – the core concept upon which the foundation of our venture capital firm NTTVC is built and the essence of the value that we offer entrepreneurs.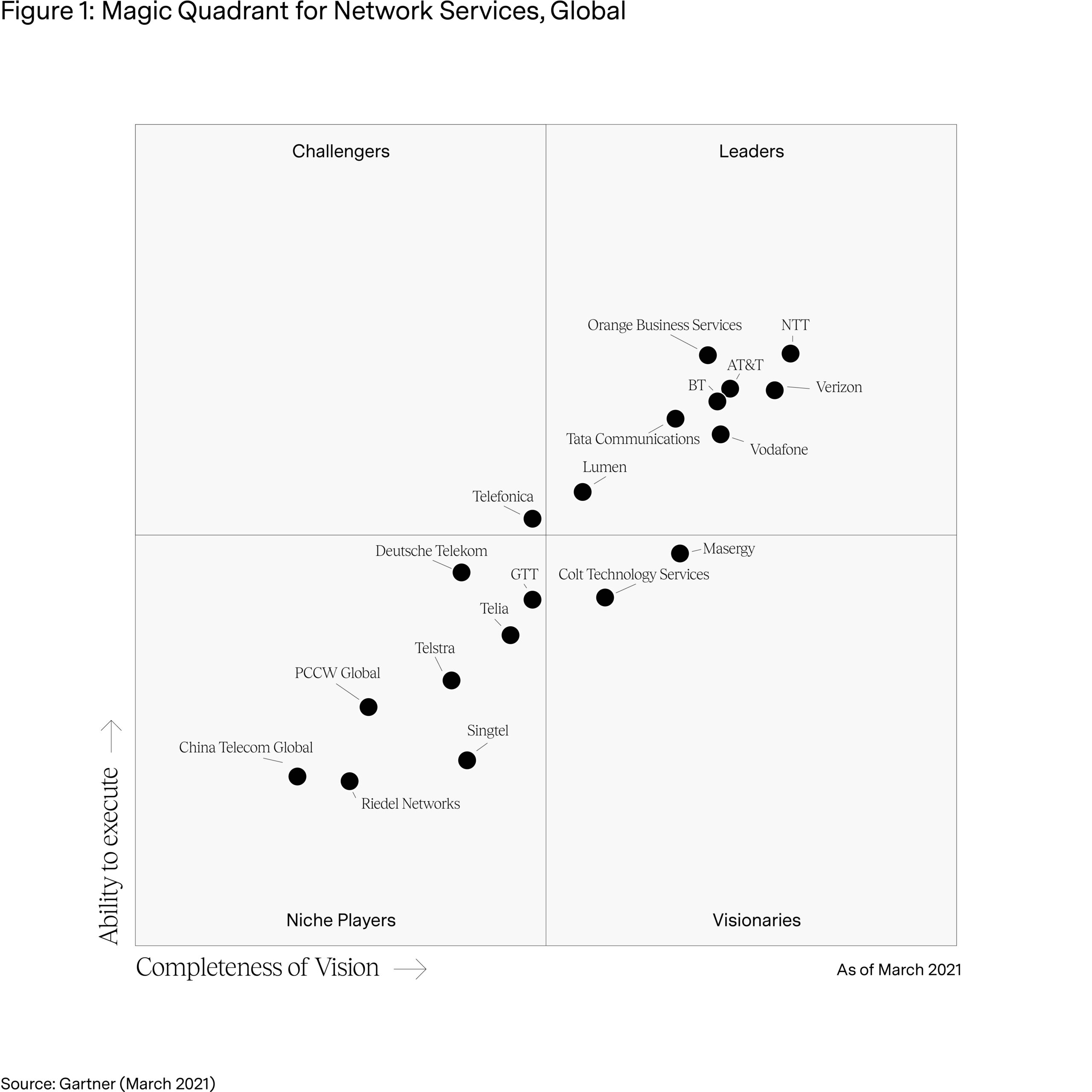 When we founded Virtela, every networking service provider was building and owning their own infrastructure. Driven by our deep belief that the internet should be the network connecting everything, our founding team knew that overlay was the answer – leveraging existing infrastructure instead of building yet another island – and that services should be delivered seamlessly within the network. At the time, this was an entirely new way of thinking that went head-to-head with the status quo. Many in the industry told us we were crazy. Like all entrepreneurs, that only fueled our fire, and we couldn't resist the pull to go create it.
Virtela focused on partnership from day one. We worked with investors who were an extension of our team to collectively shape the vision for the business. We collaborated with other startups to launch innovative services that solved real problems for CIOs and produced meaningful ROI that was unmatched by existing providers. And we thought carefully about building relationships with service providers to deliver our vision through technology integrations. Little did we know that an informal, lively whiteboarding session in Tokyo would turn into our most impactful business partnership and an acquisition of Virtela by NTT within six months.
NTT had an early vision of software-defined overlay networking that tightly aligned with Virtela's approach. The combination of Virtela and NTT's networking capabilities was truly greater than the sum of its parts; as a result, our clients benefitted from access to unique innovation and new services. Virtela's partnership with NTT gave us instant reach, accelerated our differentiation, and gave us access to the immense resources of NTT – which encompasses over 3 million businesses, 120,000+ enterprise customers, and a local presence in 80+ countries.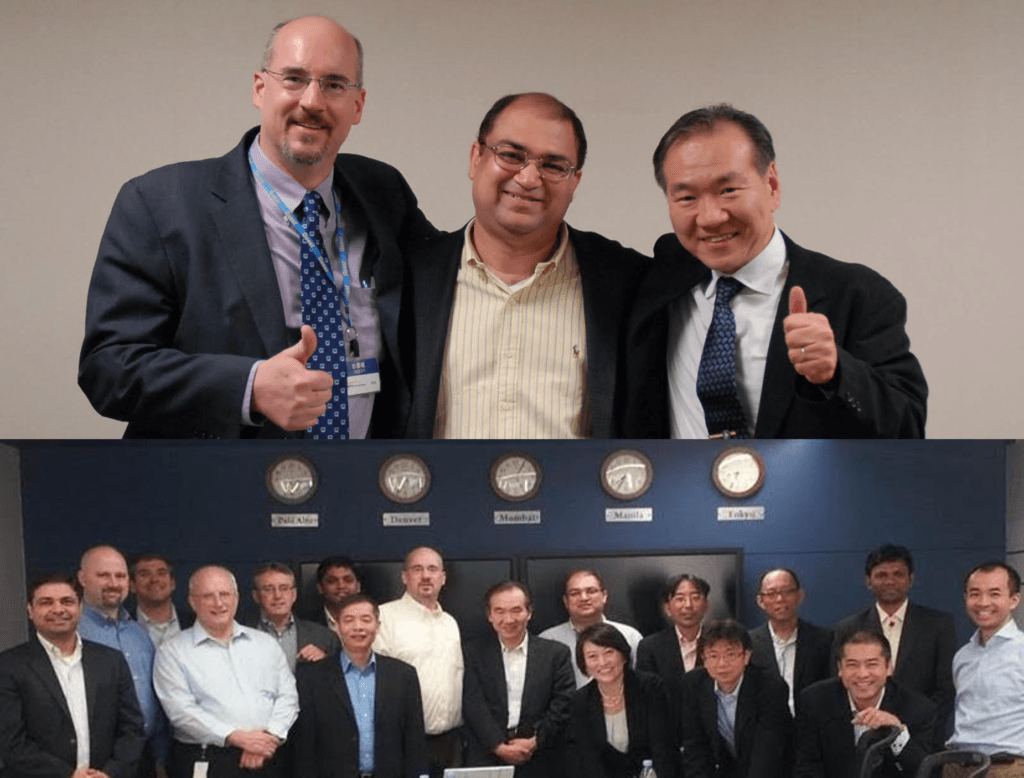 Over the years that followed, the combined NTT networking team consistently progressed in the depth and breadth of our software-defined networking technology, moving up steadily year after year on the Magic Quadrant. This progress was a direct result of some of the best talent in the industry, both from NTT and highly strategic startup acquisitions, working hard to stay laser-focused on delivering innovation and value to clients. Reaching the leadership position in the 2021 Magic Quadrant is an achievement that was only possible thanks to partnership, collaboration and alignment of vision. I have immense gratitude for being part of the journey and team that got us here today.
What makes NTT special is its willingness to embrace risk in the name of innovation and partner with startups like Virtela that challenge the status quo. I witnessed NTT's entrepreneurial DNA firsthand and its leadership team's deep commitment to supporting the startup ecosystem. The lessons and perspectives I gained as a venture capitalist, founder of Virtela, and board member of NTT Ltd. eventually led to the founding of NTTVC – an independent, returns-driven venture capital fund that could harness the reach of NTT, combine it with our team's deep industry networks, and give entrepreneurs access to capital and a unique platform to validate, iterate and scale their ideas with input from the voices that matter in the technology ecosystem.
I hope that entrepreneurs are inspired by this story as an example of how far you can take your vision when you team up with the right partners along the way. As investors, we want to help you harness the Power of Partnership in many forms, on your terms, and with the full support of our team. Reach out to us – we can't wait to meet you.